Charlotta Eugenia Augusta Amalia Albertina Bernadotte
Princess of Sweden och Norway (1830 - 1889)
The princess Eugenie was a very special royalty of her time as she spent almost all her energy on helping those in need. She built up a considerable social charity network and helped many people from poverty and sickness.
She was the daughter of King Oscar I and Queen Josephine Bernadotte of Sweden and Norway.Eugenie was brought up at the Stockholm castle with her four brothers Karl XV, Gustaf, Oscar II and August. Their childhood was in many ways characterized by music as well as art. The King and Queen who both had artistic aptitude thought the children should be given training in these areas, even though art and music were more considered as leisure time and should not interfere with their school work. Eugenie had a natural talent for both painting and composing. She did a lot of different paintings, but became most successful in sculpturing. Music played also an important role in her life and she composed a great deal, essentially for choirs, hymns and piano.
She came to Gotland in the Summer of 1860 in order to cure her health problems. Her doctor thought a stay on Gotland, well-known for its mild climate and fresh air, would do good for her weak lungs. During her first stay she became very fond of Gotland and she decided to build her very own Summer residence which she gave the name Fridhem. The economie house was built in 1861 and the following year the main building "corps de logis" stood ready. Eugenie spent all her remaining Summers at Fridhem.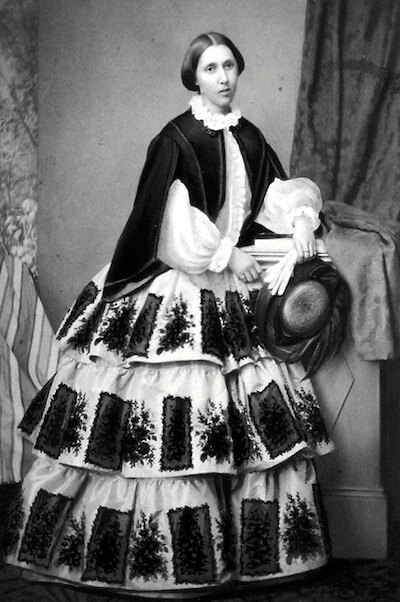 The music of princess Eugénie
Available on CD and on Spotify